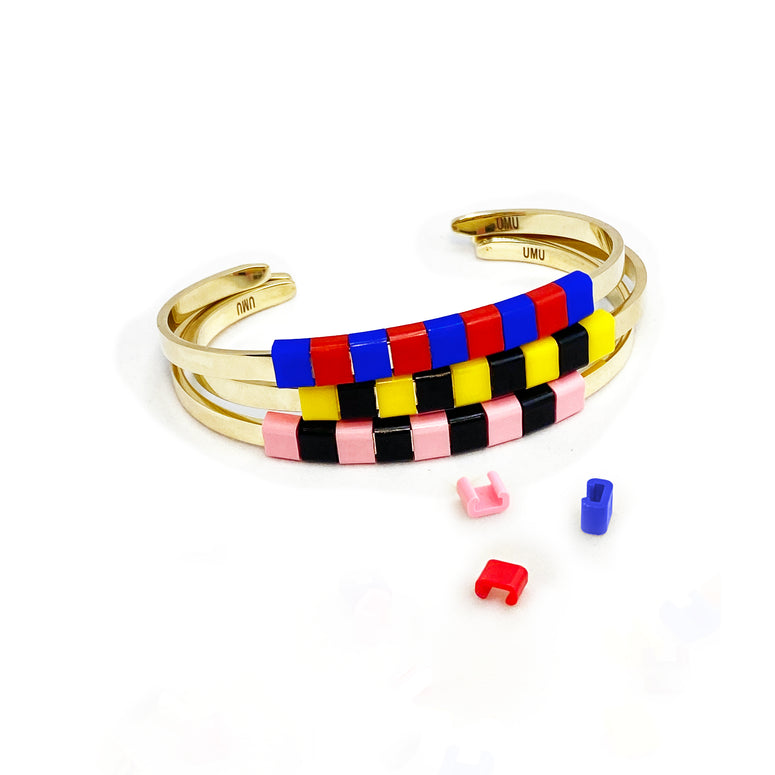 about baekke
Never
stop
changing
LET'S GET REAL
At BAEKKE, we believe in the power of self-expression. Created in 2017 by Lene Schødt, a Danish female founder with a passion for design and a commitment to making a difference, our brand is a celebration of individuality with some lowkey conscious living thrown in for good measure.
We also believe in the potential for small actions to make a big impact – that's why BAEKKE's Small Streams initiative was born. Through the initiative, each bead purchase triggers donations to various organisations, contributing to positive change, one bead at a time.
TIME TO TALK PLASTIC
At Baekke, we understand the concern surrounding the use of plastic. But guess what? Turns out plastic isn't a dirty word: single use plastic is. So while our jewellery is not made from recycled plastic, our innovative design allows you to easily click the beads on and off, promoting long-term use rather than single-use consumption, which is the enemy of the environment.
It's true: plastic, when responsibly managed, is a valuable resource that can be highly reusable. Unlike materials like glass that require a LOT of energy for recycling (thanks to their high melting temperatures) plastic can be reused with a lot less energy. And of course, being able to detach materials from one another is essential for successful recycling, and we've done that through our (excuse us while we flex a moment) ingenious design.
SPEAK YOUR TRUTH
BAEKKE is more than just a jewellery brand. It's a movement that empowers you to embrace your individuality and make positive changes. With Lene leading the way, we invite you to be part of the BAEKKE community and celebrate colour and self-expression through design that cares.
Check out our iconic jewellery, find something that speaks to you… and become part of the BAEKKE journey. Like you, we want to look good, and want to look after this planet too… it's the only one we've got, right?