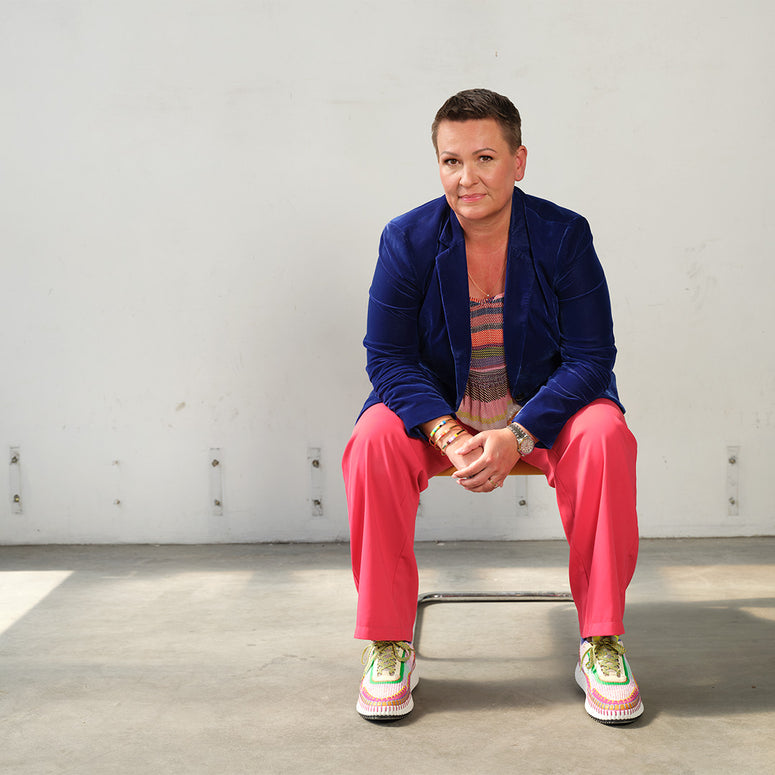 WHO WE ARE
Meet
our
founder
WHO WE ARE
At BAEKKE, we believe in the power of self-expression. Created in 2017 by Lene Schødt, a Danish female founder with a passion for design and a commitment to making a difference, our brand is a celebration of individuality with some lowkey conscious living thrown in for good measure.
Lene Schødt, the driving force behind BAEKKE, is an inspiring woman who's borderline obsessed with jewellery that anyone can wear, however they like. With a background in design, Lene mixes up her expertise with a desire for positive change.
WHAT INSPIRES US
Lene's journey began with a vision to reinvent 'normal' jewellery and make it more versatile, adaptable and sustainable. Inspired by the concept of change, Her approach led to the creation of BAEKKE's interchangeable bead system, which lets wearers customise jewellery to match any outfit or mood.
Lene and the team are all about a cradle-to-cradle approach in the design process. This means every piece can be easily disassembled and recycled, so resources are kept in circulation as long as possible. Lene's passion for circular design fuels BAEKKE's mission to create jewellery that not only looks good but does good too.