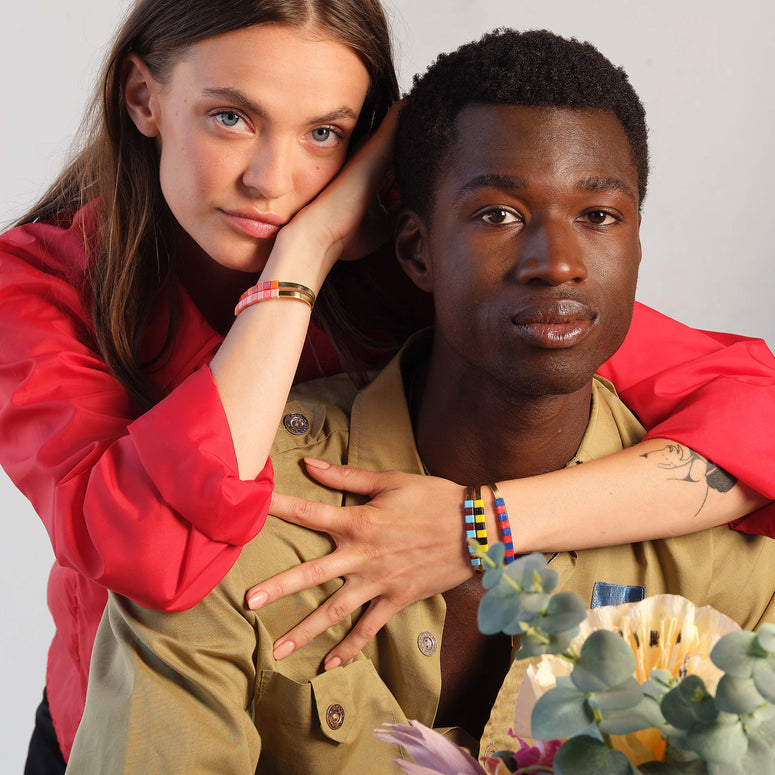 design and sustainability
Small streams
make a
great river
SHARE YOUR VIBE
You wanted change and we understood the assignment – which is why behind our statement designs lies a commitment to sustainability. We believe in making a positive impact on the planet without compromising on style.
BAEKKE jewellery is thoughtfully made with recyclable materials, to make sure your choices are part of a brighter future. Read on to discover the details of our design process and how serious we are about keeping resources in circulation.
MAKE IT LAST
We're conscious of waste. That's why we carefully select and make use of materials that can last for generations to come. Circularity is a vital part of BAEKKE design: making sure what we produce can be easily taken apart and upcycled.
So when the lifetime of one product is complete, it can be transformed into something new with equal or even higher value. In other words, we're totally committed to reducing waste and maximising the potential of every material. You wouldn't have it any other way, right?
MAKE IT COUNT
What are you saying with your BAEKKE colours? Selected colour designs support local, national, and international organisations. Our Small Streams Initiative lets you be part of something bigger: you can contribute to organisations who want to make a difference..
'Small Streams' comes from the proverb "Small streams make a great river", the inspiration for the name BAEKKE, which means streams or 'brooks'. Even the smallest acts of kindness can lead to real change. So explore the stories behind our support and feel the buzz of knowing your jewellery does more than just pop.